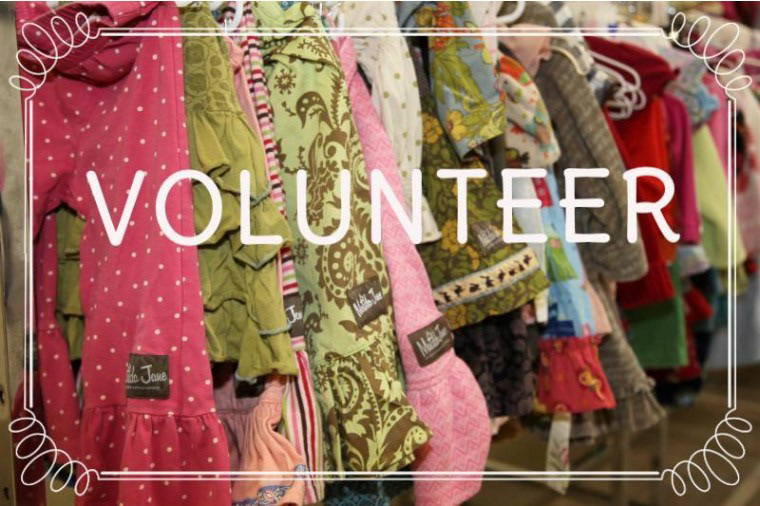 We couldn't have a successful event without our volunteers!  Volunteers get priority preview times and those that volunteer for more shifts get the best shopping times.
Shifts are in increments of 3 hours.  You can volunteer for 3, 6, or 9 hours.  There are some overlapping shift times, please do not sign up for overlapping shifts unless you would like to come before or after to complete the appropriate number of hours.  Sunday shifts are 4 1/2 hour shifts but count as 6 hours for shopping times. 
Volunteer Shopping Hours 
Wednesday March 4th
9hr Volunteers : 2:30pm
6 hr Volunteers: 3:00pm
3hr Volunteers: 3:30 pm

You can find a friend who also wants to volunteer to shop early and swap childcare with them.  You can get credit for referring your friends and shop even earlier!
​​​​​​​
Ready to volunteer?  Follow this link to register and select your shifts!